Custom games Dota 2 fenomenal awal tahun ini yaitu Dota Auto Chess kini semakin tenar dengan diadakannya turnamen Dota Auto Chess.
ImbaTV yang akan berkolaborasi dengan Beyond The Summit siap bekerjasama dengan Drodo Studio selaku pengembang Dota Auto Chess ini untuk melaksanakan turnamen Dota Auto Chess skala internasional!
Tak tanggung-tanggung, turnamen ini akan menghadirkan 10 tim yang akan bertanding, terdiri dari tim esports dan komunitas.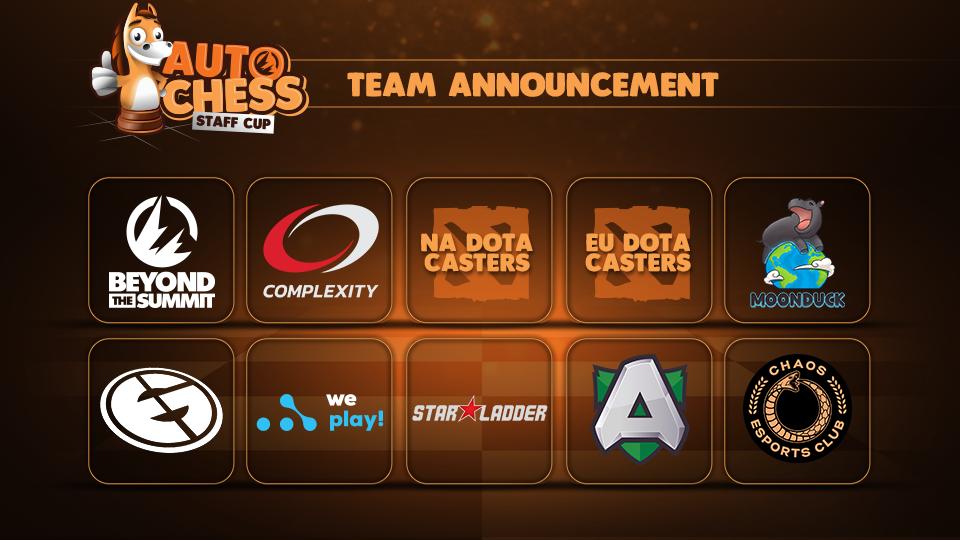 Turnamen Dota Auto Chess ini bernama Auto Chess Staff Cup, akan dilaksanakan di China pada tanggal 3 Maret 2019.
Dalam turnamen ini setiap tim memiliki 4 anggota dan format dari turnamen ini juga adalah 4vs4.
Berikut 10 tim dengan empat anggotanya:
BeyondtheSummit: Hot_Bid, Luminous, Dakota, Icelement
MoonDuckTV: Zyori, TrentPax, Purge, Eosin
WePlay! Esports: Feol, CEBKAJE, Cocofudge, Slink
Starladder: Bafikk, Vladyslav, Banakh, Vandersar
NA Dota Caster Stack: Capitalist, LyricalDota, BreakyCPK, syndereN
EU Dota Caster Stack: ODPixel, Sheever, TobiWan, PyrionFlax
Evil Geniuses: GranDGranT, Swim, Fireworks, Sam Galey
CompLexity: BSJ, Waga, Superjj, Crane
Alliance: AdmiralBulldog, Loda, Powder, Tickeling
Chaos E.C.: Greg, Pandaego, Sean, Harf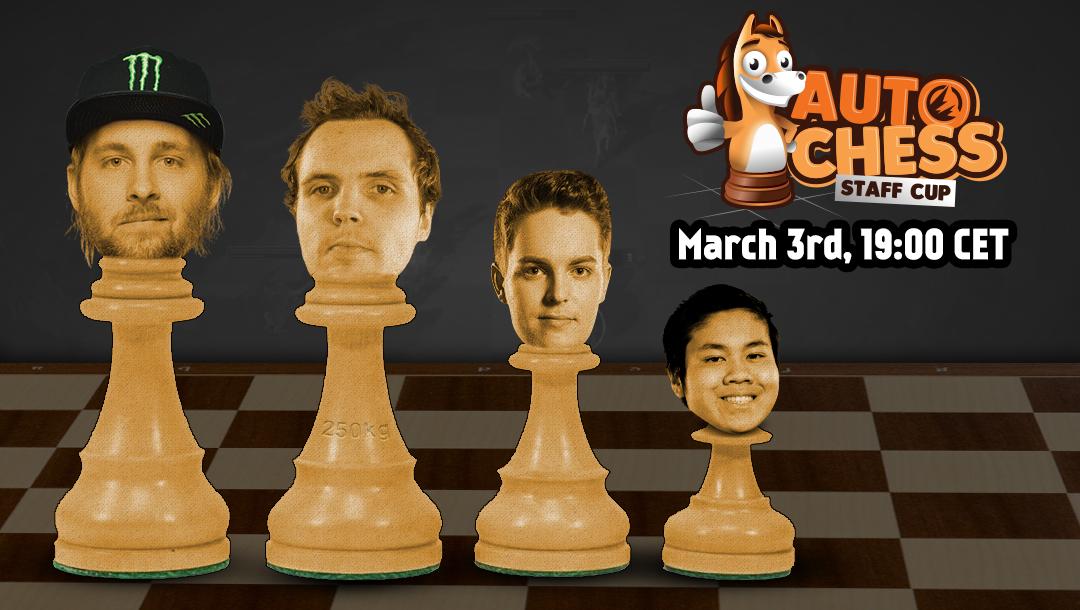 Jika dilihat lagi siapa peserta dari turnamen Auto Chess Staff Cup ini, maka banyak nama-nama yang sudah tidak asing lagi dalam dunia Dota 2.
Sebut saja juara The International 2013 yaitu AdmirallBulldog dan Loda serta caster Dota 2 terkenal yaitu ODPixel, Sheever, TobiWan dan Capitalist.
BACA JUGA: Faith Resmi Pindah ke Mr Game Boy, Tim Kedua Newbee
Dengan nama-nama besar tersebut, sepertinya turnamen Auto Chess Staff Cup ini akan menarik untuk disaksikan.
Sepertinya Dota Auto Chess untuk menjadi esports sudah semakin dekat ya sobat Revival. Bagaimana kalau pertandingan ini dimunculkan di Indonesia ya?
Bagi yang masih newbie main Dota Auto Chess, bisa belajar dari turnamen ini. Tapi kalau masih cupu ya terima nasib saja, wkwk.
Editor: Yubian Asfar