Mobile Masters Vainglory 2017 akan kembali lagi pada bulan oktober 2017 dengan tema "Champion of Champions" dimana tim juara Vainglory dari berbagai server dunia akan didatangkan langsung ke Millennial Esports Arena di Las Vegas untuk bertanding dengan sistem "Run The Gauntlet".
Acara Mobile Masters ini juga pernah diadakan pada bulan Juni lalu yang dimenangkan oleh tim asal Amerika Utara Cloud 9, mereka secara mengejutkan dapat menghentikan Rox Armada sang juara Vainglory World Champion 2016. Di Mobile Masters bulan Oktober mendatang akan mendatangkan TeamSoloMid dari Amerika Utara sebagai penantang, mereka akan melawan tim-tim internasional seperti SK Gaming dan Fnatic dari Eropa, dan Ace Gaming juara region Asia Timur.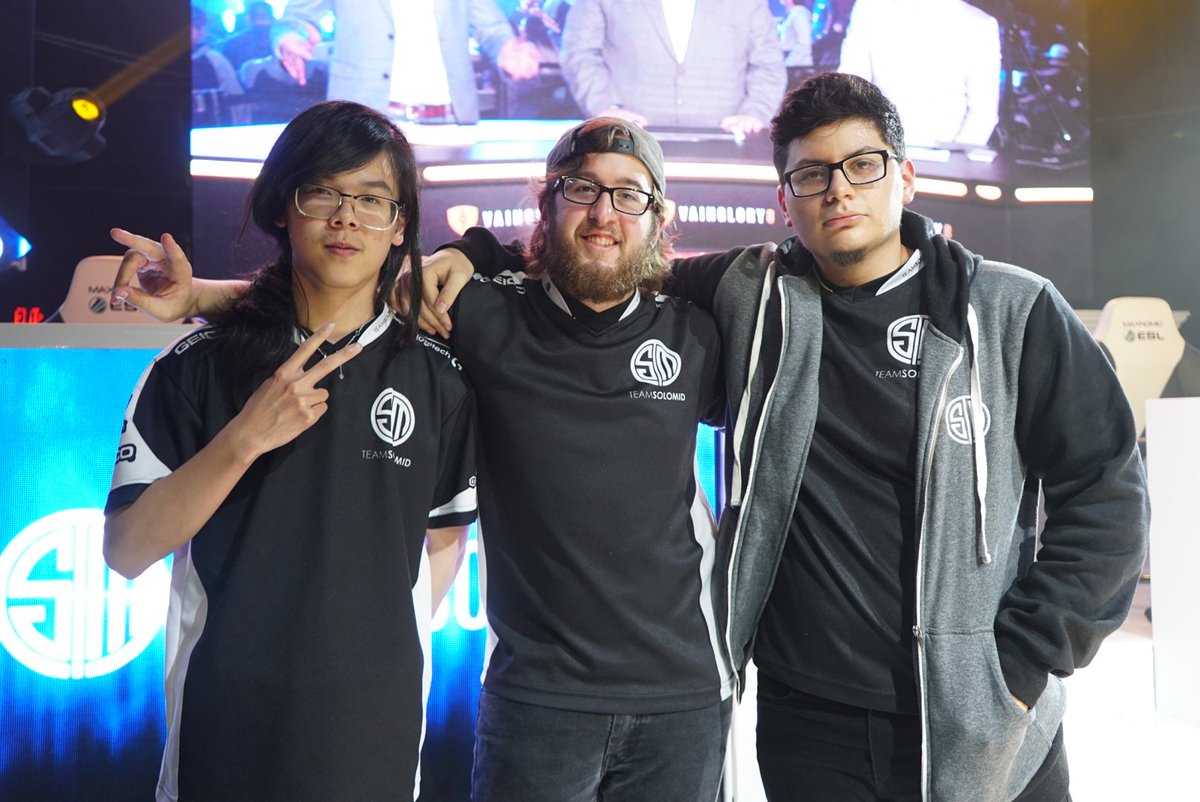 Ini merupakan turnamen eksibisi Run The Gauntlet yang ketiga dimana sebelumnya ada Cloud 9 dan Rogue yang sudah memenangkan event Run The Gauntlet. Konsep di Run The Gauntet kali ini akan sedikit berbeda untuk mencari juara dari sang juara. Jadi TSM harus berhadapan dengan 6 tim dari region NA, EU dan EA, dan siapa yang berhasil bertahan sampai akhir akan lolos ke Championship Round yang sudah ada tim Cloud 9 dan Rogue yang menanti karena mereka merupakan juara Run The Gauntlet pertama dan kedua.
Di Championship Round nanti ketiga tim tersebut akan bertanding satu sama lain dengan sistem Round Robin, Best of one untuk memperebutkan total hadiah sebesar 50.000 USD atau setara dengan 750 Juta Rupiah.
Jadi, siapa yang bakal membawa pulang trofi Mobile Masters kali ini? apakah TSM bisa bertahan sampai selesai? atau tim Korea yang akan memenangkan event kali ini?
Mobile Masters 2017, LAS VEGAS GAUNTLET.
Team SoloMid (North America) vs.
Echo Fox (North America) vs.
SK Gaming (Europe) vs.
Fnatic (Europe) vs.
NRG (North America) vs.
ACE Gaming (East Asia)
CHAMPIONSHIP ROUND
Cloud9 (New York winner) vs. Rogue (SEMC Lair winner)
TBD (Las Vegas winner) vs. Rogue
Cloud9 vs TBD (Las Vegas winner)
Additional matches will be added, as needed, until one team has defeated the other two