Komunitas esports di seluruh dunia telah memberikan suara dalam banyak kategori untuk Esports Awards 2019, di setiap nominasi yang ada.
Sebanyak 27 penghargaan diberikan di berbagai kategori seperti Esports Supporting of the Year, Streamer of the Year, dan Esports Journalist of the Year.
Dota 2 sendiri merupakan salah satu MOBA yang sangat berkembang dan digemari oleh regional Asia Tenggara. Hanya ada satu tempat di mana League of Legends sangat berjaya, yaitu Vietnam. Indonesia sendiri sempat ramai dengan divisi League of Legends sampai akhirnya kalah bersaing.
Tidak hanya itu, League of Legends seperti diasingkan setelah kurangnya peminat mengingat Dota 2 lebih dahulu hadir di Indonesia. Namun di penghargaan Esports Awards 2019, dunia menjadi scope utama dan hal ini menjadi tolak ukur utama.
League of Legends sendiri merupakan game besutan Riot Games yang sempat dipegang oleh Garena Indonesia. Kini server Indonesia sudah ditutup dan diresmikan dengan penggabungan ke server Singapura. Indonesia juga memiliki pemain yang cukup banyak, namun tidak dapat dirangkul dengan baik oleh komunitas.
Berita cukup mengejutkan pun hadir di Esports Awards 2019. Setelah sempat absen dengan kehadiran game-game monoton, kini League of Legends kembali menancapkan gelar utamanya di gelaran tersebut. Ingat dengan grafik AR dari Elder Dragon di final Worlds 2018?
Yap, tidak hanya Elder Dragon namun K/DA dan True Damage menjadi buah bibir dengan komunitas yang sangat besar di Eropa, Amerika Utara, Asia Timur dan beberapa negara lain. League of Legends juga tampil dengan ide-ide segar serta sukses menghibur penontonnya.
BACA JUGA: [OPINI] Lokapala, Tonggak Penentu Perkembangan Game Lokal Kategori Esports
Masih kurang? Banyak kategori yang bisa kamu lihat di Esports Awards 2019. RevivalTV telah merangkum pemenang dari masing-masing kategori yang ada pada Esports Awards 2019, dan langsung saja disimak!
Esports Cosplayer of the Year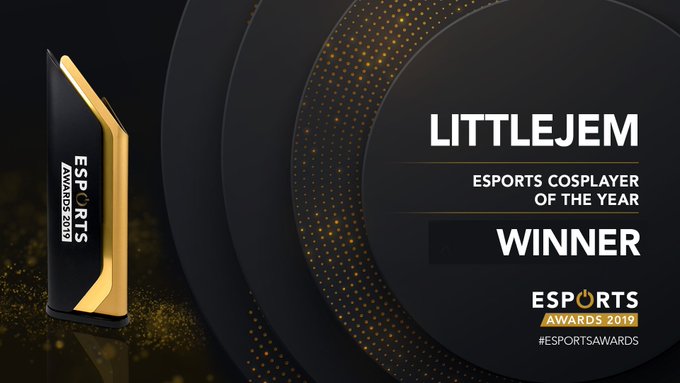 LittleJem – 1st place
Maul Cosplay – 2nd place
Polygon Forge – 3rd place
Jessica Nigri
Zachary "Sneaky" Scuderi
Kinpatsu Cosplay
Spoon Makes
Yaya Han
Willow Creative
Anaelic
Esports Publisher of the Year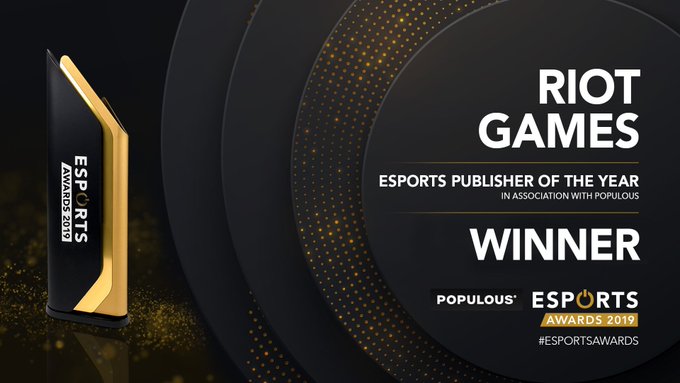 Riot Games – 1st place
Epic Games – 2nd place
Valve – 3rd place
Activision Blizzard
Ubisoft
PUBG Corporation
Tencent
EA
Capcom
Supercell
Esports Videographer of the Year
Logan Dodson – 1st place
Charles Dalton – 2nd place
Mawcho – 3rd place
Cory Doggett
Johannes Lehner
Robert Rogers
Damian Estrada
Gabriel Ruiz
Sean Do
Max Olivo
Esports Supporting Agency of the Year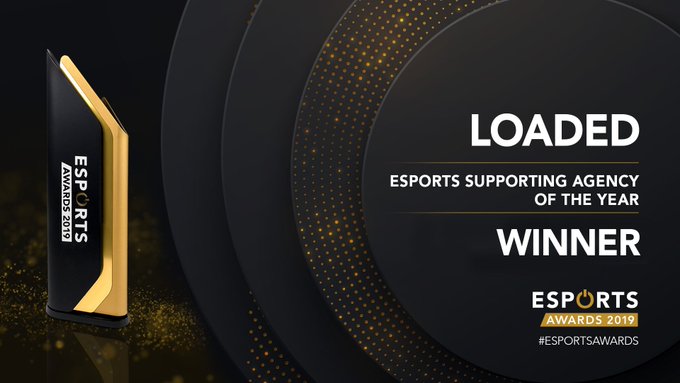 Esports Play of the Year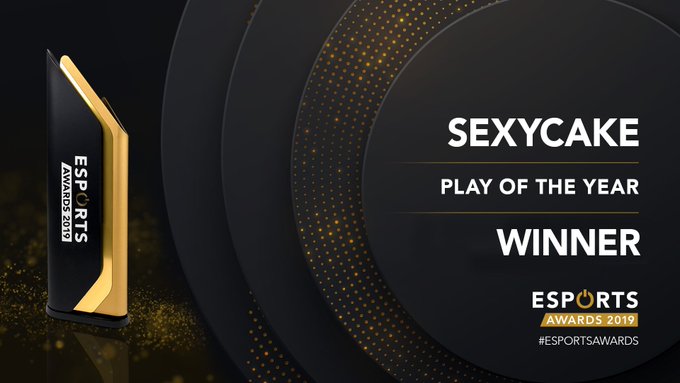 S3xycake – 1st place
Squishy – 2nd place
Caps – 3rd place
Woxic
Dafran
S1mple
Yung
Tjhaly
Dev1ce
Simp
Nisha